Comfort solutions for almost any building size.
Home/Products/Fujitsu/Airstage
Fujitsu Airstage Variable Refrigerant Flow
Designed for flexibility, with a wide operating temperature range, high capacity connections, and the world's longest overall pipe length, the Airstage VRF family provides extremely reliable, energy-efficient comfort for almost any building size, from larger homes to large commercial buildings.

Our Fujitsu-trained support team also provides you top-flight, hands-on, live equipment training in our Fujitsu-authorized training academies, as well as expert design/build and technical assistance.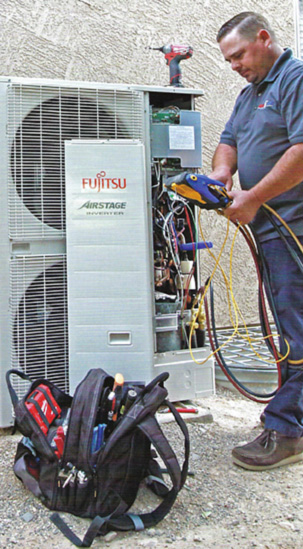 Easy to transport, install, maintain and service, Airstage systems suit a wide range of applications, from education, healthcare, hospitality,  utilities, and office buildings, to apartment buildings, condominiums, restaurants, and more.
Great working product and the best pre to post product support around."
– Dan Cullen, Cullen Mechanical