Advanced Technology. Advanced Equipment.
Home/Products/Allied Air Enterprises/Allied Commercial
Allied Commercial
Packaged Rooftop Units
From premium materials to revolutionary designs, Allied Commercial's comprehensive line of packaged rooftops is tailored specifically for light commercial applications, offering you the fit and flexibility you need to get the job done right. 

Each model is designed to make installation and service as quick and simple as possible, helping you reduce labor time and costs, and improve profitability. Robust parts and components ensure Allied products endure the demands of the commercial environment, delivering dependable comfort to your customers, year after year.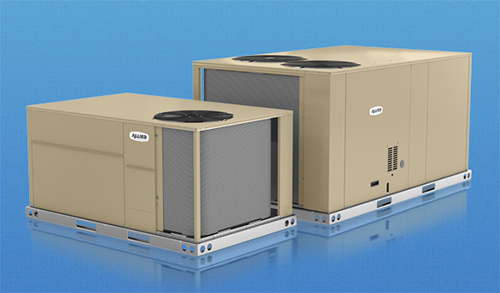 Allied research and development efforts have produced impressive advancements in the industry, such as the Eco-Last™ Coil System and Single-Zone Variable Air Volume (VAV) technology.
The technologies Allied builds into its heating and air-conditioning equipment help businesses enjoy lasting performance and consistent energy efficiency, season after season, even in extreme heat or cold.