The Professional's Choice
Home/Products/AlliedAirEnterprises/ArmstrongAir
Armstrong Air
Heating and Cooling
With an industry legacy that dates back to 1928, Armstrong Air products combine advanced next-generation technology with exceptional performance standards. The result? Smart, efficient heating and cooling solutions with features that
satisfy even the most discriminating consumer.
Designed with both the contractor and consumer in mind, Armstrong systems are easier to install, service, and maintain, and they deliver superior, reliable long-term comfort.  They are manufactured by Allied Air Enterprises, a Lennox International company.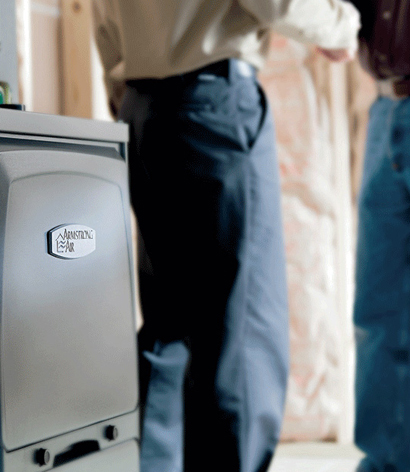 The Professional's Choice
Armstrong Air designs every piece of equipment with Precision Service™ Technology.  Features like hinged access panels, quarter-turn latches, slide-out assemblies, 45-degree valves and corner-mount utility hookups save you time and effort. 
I have been installing Armstrong Air products for well over a year now and I've had zero problems with the equipment.
– Rodney Tavano, Tavano Mechanical Systems, Inc.