Seal-Tite
Duct, Piping & Fittings
For over 100 years, the finest HVAC technicians and craftsmen have insisted on installing Seal-Tite® prefabricated galvanized duct, pipe & fittings.  That's because Seal-Tite's product design adheres to three basic beliefs: Leakage is bad, installation time matters, and optimum air flow improves energy efficiency, indoor air quality, and comfort.
Designed with the installer in mind, Sealtite products adjust smoothly, go together quickly, and stay together without tape or metal screws. Double-lapped, hand-hammered, mechanically-sealed corners and joints provide rigid, leak-tite connections that won't come apart.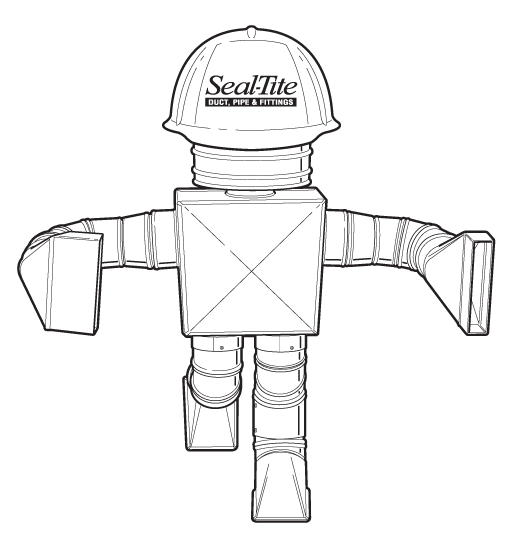 Premier Air Distribution Systems
If it fits right, looks right, stays right and is leak-tight, it's Seal-Tite. No other competitors' products compare with Seal-Tite's duct, pipe and fittings.
The boxes are tight with very little leakage, and the product goes together smoothly.
– Bob Hardy, Climate Engineering