Cooper & Hunter
Mini Splits
Home/Products/Cooper&Hunter/MiniSplits
Cooper & Hunter 
Mini Splits and Air Handlers
A leading global HVAC manufacturer for nearly 30 years, Cooper & Hunter opened its US operations in Miami in 2015. Since then, contractors across the country have come to appreciate the quality of the company's heating and cooling products, their reasonable pricing, and their dedication to providing superior, multilingual (English, Spanish, Russian, Mandarin, Ukrainian) technical support. 
Cooper & Hunter offers single and multi zone mini split solutions ranging from 6k Btu/h to 60k Btu/h, with a wide variety of indoor model types, including wall mounts, ceiling cassettes, mini floor consoles, universal floor and ceiling units, and slim ducts, as well as true multi position air handlers, mini split installation kits, Wi-Fi  kits and Wi-Fi smart port kits. 
Contractors also have access to a comprehensive Cooper & Hunter smart app that provides easy access to tech support and troubleshooting tools.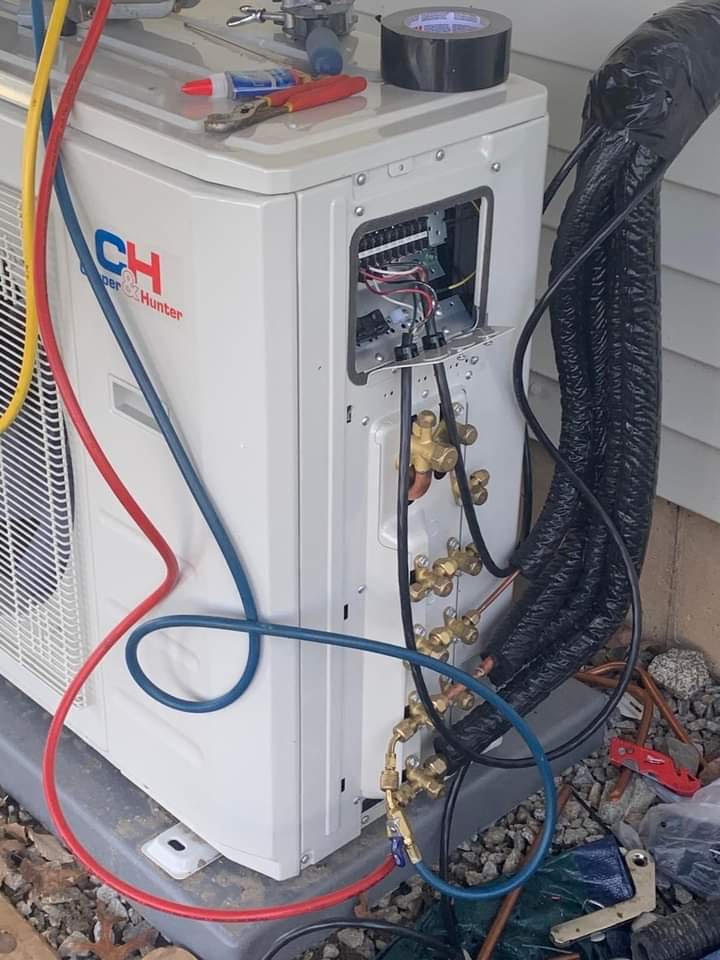 With its full-featured single- and multi-zone mini splits and true multi position air handlers Cooper & Hunter offers customers solutions for virtually any application or budget. 
Cooper & Hunter's standard systems operate down to -13°F while its Hyper Heat systems deliver reliable, energy efficient heat down to -22°F. 
I enjoy installing Cooper & Hunter systems for several reasons — the affordability to my customers, the low ambient operation on base model units (all C&H base units I've installed ran in heating without issue on the coldest day last winter), the ease of installation (easy communication wiring connections, service-friendly refrigeration access points), and because they offer features Fujitsu systems don't have – temperature display on head units, 'follow me' option on the controller, easy Wi-Fi/remote access accessory, etc. 
– Sam Greengus, Owner, SCG Thermo Solutions in Medway, MA