Custom Residential and
Light Commercial Fabrication
From copper shower pans, spiral pipe, and TDC duct, to 16-gauge black iron welded, stainless steel, and aluminum, we have the expertise and cutting edge technology to fabricate custom sheet metal for your residential and light commercial HVAC applications.
We adhere to exacting SMACNA (Sheet Metal & Air Conditioner Contractors' National Association) standards to ensure you receive only the best quality product, done right, on time.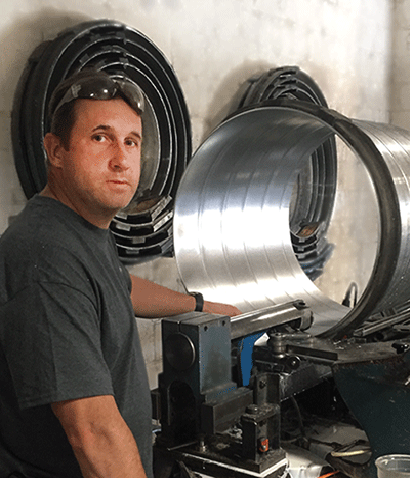 Our shop team has been meeting the fabrication needs of New England's HVAC contractors for nearly half a century.  You'll see that experience reflected in the quality and craftsmanship of their work.
I really appreciate your efforts in making this happen.
You offered us great customer service.
– Jackie De Azevedo, Skill HVAC Service