Hands-on, live equipment, real-world experience.
Well-trained employees are
the lifeblood of your business
We offer top-quality HVAC training on a wide range of topics, from classes on basic electricity, and furnace/air conditioning installation and troubleshooting, to system wiring and set-up. Contractors can also take advantage of advanced hands-on, live-equipment training on Allied Commercial, Armstrong Air, Ducane, Aprilaire, Fujitsu Halcyon, Fujitsu Airstage VRF, Ventacity's new HVAC2 Smart Platform, and more. 
Collectively, our team has nearly 100 years of HVAC field and training experience, which allows us to offer some of the most comprehensive training available in the area today. To keep costs down, we offer the majority of our classes at little or no cost to our customers.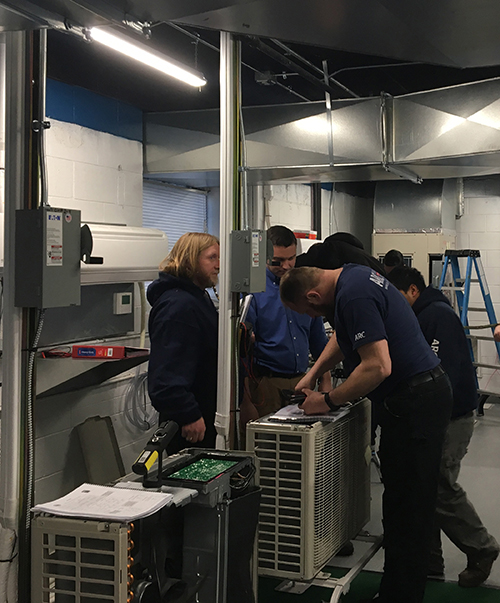 We combine classroom instruction with hands-on, live-equipment training to give your HVAC technicians the knowledge and skills they need in the field. 
A Wise Man Once Said . . .
Tell me and I forget, teach me and I may remember, involve me and I learn."
– Benjamin Franklin
Join our mailing list to be kept up to date on our coming training classes.