Hands-on, live equipment, real-world experience.
Well-trained employees are
the lifeblood of your business
Properly trained technicians are critical both to the success of your business and to the optimal operation of the quality products we offer.
With classes in three convenient locations (Burlington, MA, Dedham, MA, and Manchester, NH), and many of our classes offered at no cost, we strive to strive to make our training as convenient and cost effective as possible for you.
Collectively, our team has nearly 100 years of HVAC field and training experience, which allows us to offer some of the most comprehensive training available in the area today.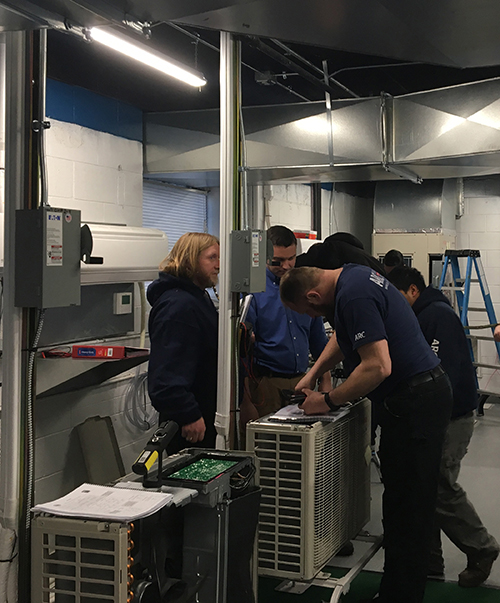 We combine classroom instruction with hands-on, live-equipment training to give your HVAC technicians the knowledge and skills they need in the field. 
A Wise Man Once Said . . .
Tell me and I forget, teach me and I may remember, involve me and I learn."
– Benjamin Franklin
Join our mailing list to be kept up to date on our coming training classes.