All the components you need in one box.
Home/Products/Cooper&Hunter/InstallationKits
Cooper & Hunter
Installation Kits
Cooper & Hunter is always thinking of ways to make your job easier and its bundled installation kits are surely no exception.  
Each kit provides you with all the components you need to complete the job, conveniently packaged in just one box.  
Line sets are made of 99.9% copper and come pre-insulated, pre-flared, and UV and UV-C protected. They are available in 16, 25, and 50-foot lengths.
The kit also includes a 4 x 16 connection cable complete with wire end connectors, a rubber drain hose with plastic coils, bandage tape for bundling the communication cable with the line set, a wall sleeve, and neoprene for filling in the wall sleeve.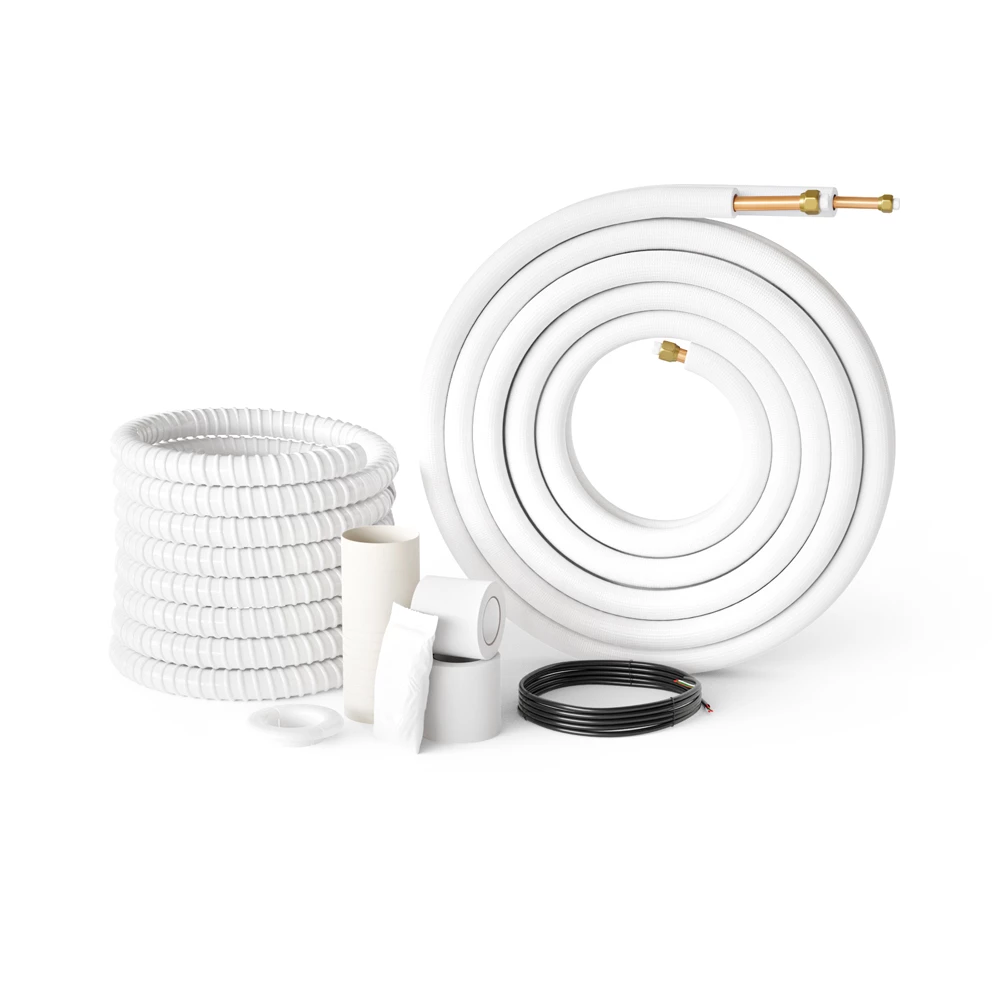 Cooper & Hunter's Wi-Fi Kit includes an easy-to-install USB adapter that connects inside the unit to enable Wi-Fi function for wall mounted mini split units. 
The Wi-Fi Smart Port enables Wi-Fi function for celing cassettes, slim ducts, and universal floor and ceiling units. 

Cooper & Hunter's Remote Wi-Fi app gives users total control over their mini split air conditioners, anytime and anywhere. In fact, multipler users, such as household members or a corporate office team, can connect and share control of several zones or units. The app is available for iOS or Android download.
We really appreciate how easy it is to install the Cooper & Hunter units, and the Installation Kit, which had everything we needed to get the job done, was a real time-saver.
– Marcus Monterio, PM Mechanical & Plumbing, Chestnut Hill, MA